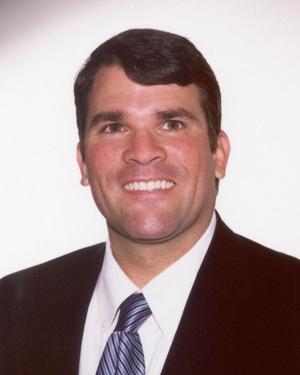 Chad Pepper is the owner of Greek Key Services.
Greek Key Services provides quality: design, construction, maintenance & property management services for commercial and residential clients. Both new construction & renovations are within the scope of experience & expertise of Greek Key Services.
Chad is a graduate of Auburn University where he earned a Bachelor of Science degree in Building Construction from the School of Architecture. Since graduating from Auburn he has worked in both the commercial & residential markets as a Licensed Contractor & Realtor.

Effective and efficient maintenance, construction, & real estate services are a reality with Greek Key Services. We know that your needs are unique; and we will customize our service to ensure retention of value and profitability of your house. Here's how we will do it…
þ Planning, organization, and protocol equates to time savings!
þ Managing your house becomes easier.
þ Toll free 24-hour emergency maintenance response, coupled with scheduled preventative maintenance, and hassle-free repairs become the norm.
þ Our dedicated and knowledgeable support staff works closely with chapters & house corporations to assist with all aspects of management and maintenance.
þ All vendors are screened for the required licenses, insurance & bonding.
þ Initial property condition assessments are performed to help the house corporation evaluate the property and to establish a regularly scheduled preventative maintenance & inspection plan.
þ Flexible, user-friendly on-line interface and toll-free number make scheduling maintenance services worry-free.
þ Secure password-protected online access to real-time data make tracking work requests convenient.
þ User access levels allow individualized rights & privileges.
þ Work performed can be approved and verified online by the appropriate chapter and house corporation representatives.
þ Handy checklists are provided to secure houses during breaks, ensure preventative maintenance is on schedule, assist in emergency repairs and more…
Additional Maintenance, Consultation, and Development Services:
þ Pest Control, Grounds/Lawn Maintenance and Janitorial Services
þ Capital improvement plan, consultation and development
þ Proposal Evaluation, Reserve Studies, Construction Management, Owner's Representation
þ Life-safety Assessment and Consultation
þ Campus Housing Analysis
þ "Green/Sustainability" Initiatives